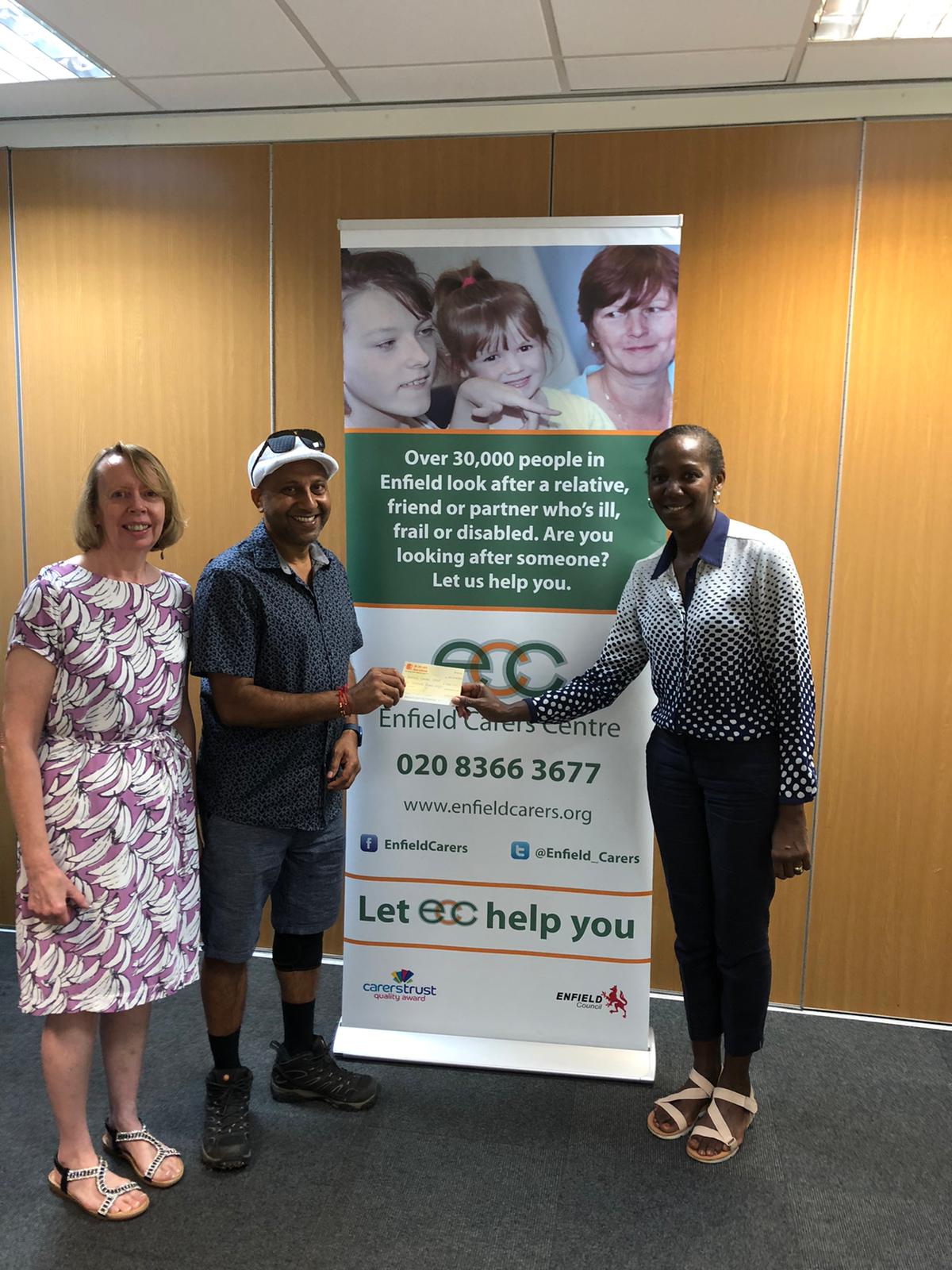 Supporting Enfield Carers Centre
Who cares about those who care for others fulltime?
Enfield Carers Centre has been doing a great job in caring and assisting full time carers, young and old, in the Enfield area. They provide many different services such as counselling, training and activities and have been doing so for some time now.
We at Balvimaa Charity Trust are proud to assist them with a donation. Keep up the good work!