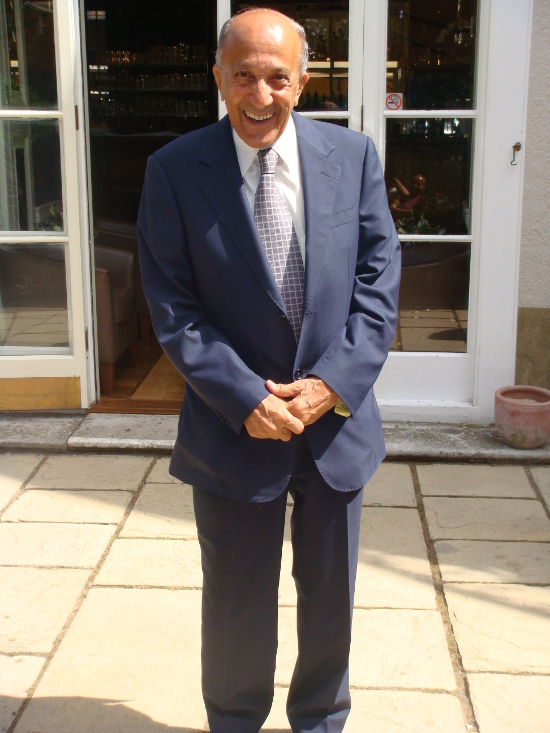 (7 May 1933 - 4 April 2015)​
Known to many people, in different parts of the world, Gordhan was a very humble, loving and kind family man. A driven successful and ethical businessman, a generous achiever of charitable causes, he had great enthusiasm, passion and appreciation of life. Ever social, drawing people to him everywhere he went. A firm believer of Karmic law and that 'you reap what you sow'. He was the foundation of his family, taking on full responsibilities from an early age. He had to quit school when his parents passed away, going to work instead to support his family. A pillar of strength, he worked tirelessly and always put others first. He took great joy in helping others – whether it be family, friends or the Indian community, but one of his main passions was to help those less fortunate. It was this desire to better other people's lives that instigated the start of his Charity work.
Over the Years, Gordhan put his heart and soul into assisting various causes, as well as helping family and friends to set up businesses. Anyone that did business with Gordhan, knew that he was a man of honor. His word was his bond, a 'true gentleman'. A man that would never say 'No'. His door was open always, and for anyone. His work was not restricted to the UK, a vast amount was carried out in India and Africa. The range of assistance included medical, housing, matrimony, education to mention a few. The level of achievement Gordhan had accomplished in his family life, business and charitable work is immeasurable and he will be greatly remembered and missed. His faith and hope in god encouraged him to achieve more than he ever set out to accomplish.
In his own words "If I have to leave this world tomorrow, I don't have any regrets or any wishes, because with the blessings of The Good Lord, I have enjoyed the best life and best family". He will always be remembered for his contagious winning smile, kindness and generosity.
May his soul eternally rest in peace.
"If I have to leave this world tomorrow, I don't have any regrets or any wishes, because with the blessings of The Good Lord, I have enjoyed the best life and best family."